Novodiax
Q-Stain® X Autostainer
A simple, easy to use small autostainer system for rapid immunohistochemistry (IHC) testing. This flexible system can perform frozen tissue, H&E, and FFPE tissue testing. This system, along with its accompanying DewaxAR antigen retrieval device help Q-STAIN X fit neatly into nearly any histology laboratory setting.
The flexible Q-STAIN X autostainer is simple to use with a capacity of 10 ihcPrime reagents and 10 patient slides. A set of 10 H&E tests can be completed in 6 minutes, a set 10 FFPE tests can be completed in 50 minutes, while IHC frozen tissue sections can be tested in less than 20 minutes.
System Overview:
Rapidly processes 5 frozen tissue IHC tests in approximately 20 minutes
Space for 10 antibody/ancillary reagents (DAB) and 10 tissue slides
Small size requires only ~1.5 square feet or ~0.2 sqM (meters) of bench space.
Instantly adaptable between H&E, frozen tissue and FFPE tissue section testing
Growing menu projected to exceed 50 assays by the end of 2022
More Unique System Features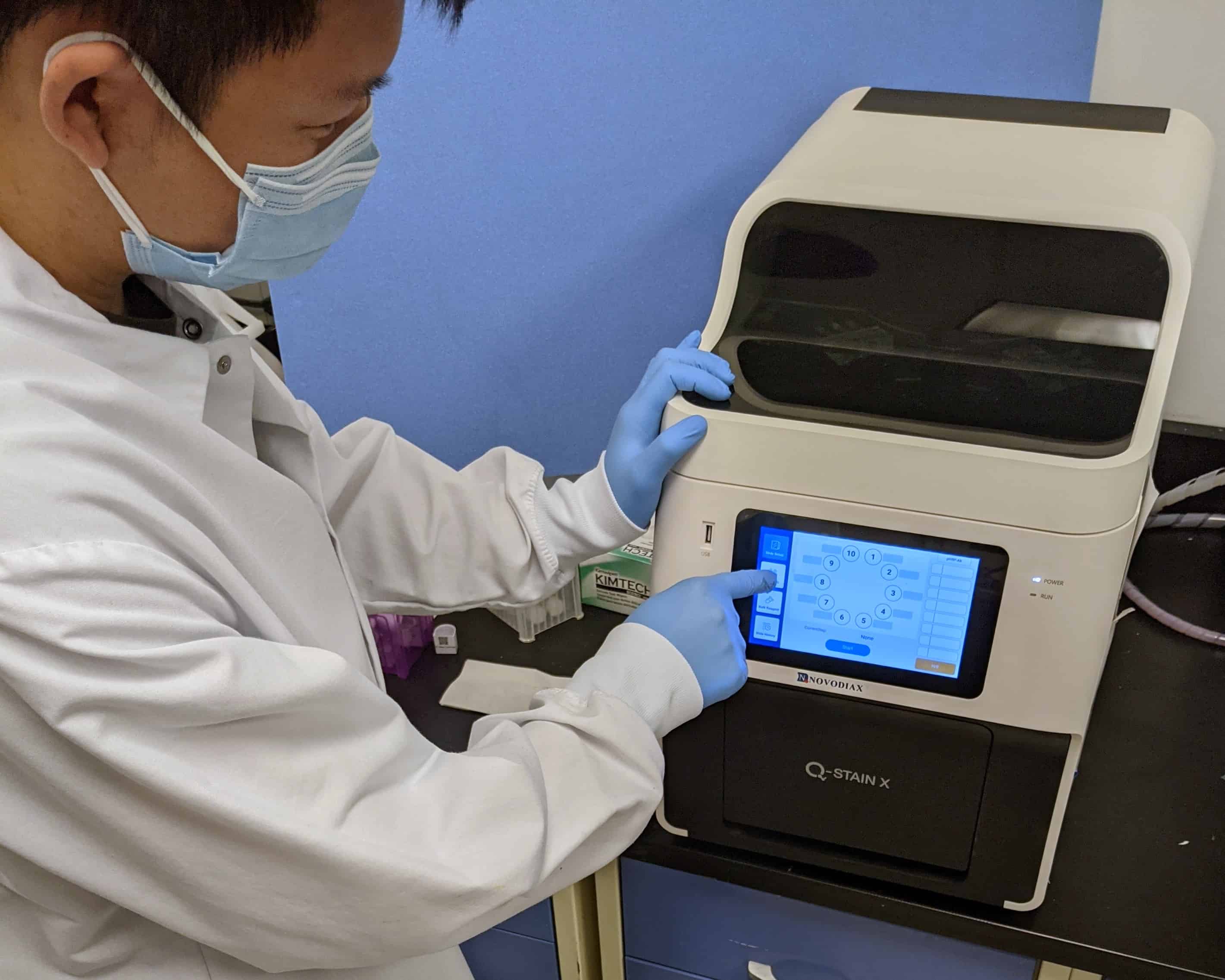 Q-STAIN X Rapid Autostainer
Q-STAIN X is a novel autostainer concept that can fit into nearly any histology laboratory. Whether the system is being utilized as the primary histology instrument for a small laboratory such as a doctor's office or as a specialty instrument or backup to a larger mainline stainer, Q-STAIN can be a great new addition to any lab.
Random access matching of antibodies to slides permits at least 5 different antibodies to be matched to individual slide positions in any order.
Rapid frozen tissue mode means that tests required for surgical pathology or other immediate use will not languish on a traditional autostainer system that can require hours of time to complete.
Run specific ancillary reagents such as blocker and chromogens are automatically matched to slides loaded onto the system.
Sufficient room for up to 10 rapid frozen, H&E, or FFPE slides per Run.
Fast turnaround means that the system can easily adapt between modes of operation.
Reagent volume distribution is a modest ~120µL.
Slide tiles enable and carefully support slide fluid dispense and rapid removal via centrifugal force.
Waste streams between regular wash and chromogens are separated.
"We're excited to offer this new autostainer system to meet many different laboratory testing needs. In a small laboratory environment, Q-STAIN X might be used as a mainline IHC test device. In a larger lab, the autostainer may be ideal for specialty testing, urgent turnaround tests or to share the load with a larger mainline autostaining system. Q-STAIN X can be a great fit when placed near the operating room or radiology to rapidly manage frozen tissue surgical sections or cytology specimens, or it could be ideal for a busy doctor's office laboratory."
—Jianfu Wang, Ph.D., President and CEO, Novodiax
Be Among the First to See Q-STAIN X
As we prepare to launch Q-STAIN X, we'll be looking for partnering sites to help us assess the instrument and our growing list of rapid immunoassays. Please contact us to let us know how you would like to use Q-STAIN X in your laboratory?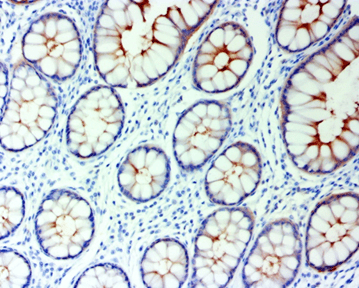 Obtain quality results using Q-STAIN X
CEA FFPE Colon Tissue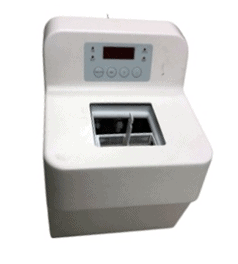 New DewaxAR
Rapid dewaxing and antigen retrieval device and
capacity for 6-24 slides
Zhang X, Liu J, Yan X. Rapid intraoperative immunocytochemistry
of central nervous system tumors, Int J Clin Exp Pathol 2020;13(1):44-48, www.ijcep.com /ISSN:1936-2625/IJCEP0104690
Cheraghi N, Demer A, Meister A, Lee P. Melanoma Treated With Mohs Micrographic Surgery Using a Novel-Modified 15-Minute MART-1 Immunostain: Discussion of Technique and Experience.Dermatol Surg 2020;00:1-3
Liu M, Zhao SQ, Yang L, Li X, Song X, Zheng Y, Fan J, Shi H. A direct immunohistochemistry (IHC) method improves the intraoperative diagnosis of breast papillary lesions including breast cancer, Discov Med. 2019 Jul;28(151):29-37
Inquire about the Q-STAIN X Today
Speak with a Novodiax representative.
Please contact us to speak a Novodiax representative about the Q-Stain X Autostainer System. Fill in the form below and a member of our team will be in touch with you.